Here we're changing the text
And now we're dropping a video in



When you want to have a well-designed website, you need to work with the best. That's why we've compiled this list of the best web design firms in the industry so you can search through the cream of the crop and find the agency that works best for your company.
These agencies offer the very best when it comes to web design and have some of the most talented designers in the world. They'll work with your company to provide a website that outlines and presents your brand in a way that customers will love and understand, while also keeping in mind the technicalities that will convert site visitors into paying customers.
All of these web designers have shown exceptional abilities in terms of results, client cooperation, and other criteria that we use to judge their overall quality. Check out the best of the best right here!

WebFX is one of the most popular web design firms in Pennsylvania. With over 200 marketing masters in-house, they've clocked an impressive 1.6 million hours of experience in their field. Not to mention, they've been around since 1997, making them one of the most experienced Internet marketing firms in the world.
Best Web Design Agencies
Web design in general is a complex and constantly-changing industry. It's hard to narrow down the exact best agencies in the world, but we evaluated as many as we could to determine this list.
Finding the right web design agency for your business is imperative to your company's online success. Whether you sell products or generate leads, a high-quality, high-functioning website will give you the power you need to earn more revenue.
Google and other search engines love high-quality websites, especially those that provide excellent user experiences. That's why so many web design agencies shoot to create user-friendly sites — it'll make both Google and customers happy!
That's the foundation of every web design agency's philosophy. Contact the agencies that catch your attention on this list and see what they have to say about web design, especially when it comes to basic principles.
The best web design agencies care about your company in every way
Ideally, a great web design agency will be focused on results, user experience, and your budget. They'll consider what they can do and what you can afford so you can get a website that generates revenue for your company — even if you don't have the cash for a high-end design.
The best web design agencies also worry about the site's performance and maintenance over time. Every user experience on your site should be positive, seamless, and easy, and if it's not, the agency you choose should take the time to fix it. You should always be their priority!
Your web design agency should also have open lines of communication with you and your team to ensure that you always know exactly what's going on with your web design. They should be able to answer any questions you may have, and fix any small issues in a matter of hours.
Take your time to choose the best
With that in mind, take your time to determine which web design agency on this list is the best fit for your specific needs. Nobody knows your business better than you do, so you'll naturally know the best partner web design agency.
You can also check out our other lists of web design specialists below. There, you'll find more niche-oriented agencies that have specific reputations and specialized portfolios for individual industries.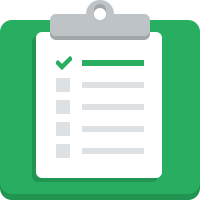 OVERALL RANKINGS
Our rankings of the top web design agencies in the industry.
RESPONSIVE WEB DESIGN
The best web design agencies for multi-screen design.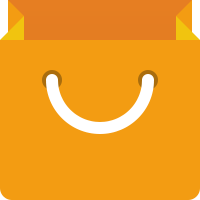 ECOMMERCE WEB DESIGN
The leading web design agencies that specialize in ecommerce.